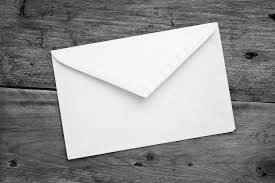 One Thursday last summer, the weather in greater D.C. was typically sunny, hot and humid. The Weather Service, however, had warned all morning about the potential for severe pop-up thunderstorms, micro-bursts and other alarming possibilities that afternoon. Sure enough, around lunchtime, black clouds swept across the sky, lightening flashed, thunder rolled, and rain poured down, the storm clouds then disappearing as swiftly as they had arrived.
Out for a sandwich, I had stayed dry under an awning until the worst of it passed, returning to find Jasper, a man living on the streets for years, sitting on Bethesda Cares' doorstep. He was drenched only from his knees to his feet.
"What happened?" I asked.
"Oh, it was totally my fault. I fell asleep in that doorway a little earlier, but forgot to make sure my legs were covered in case anything happened! Totally my fault," he said, looking down at his wet feet and shaking his head. I didn't think he was to blame, but didn't say anything.
This past Monday afternoon, while I was at work at our Drop-In Center, outside temperatures hovered in the high thirties. I thought back on that summertime exchange. On that chilly Monday, like that summer day, nothing in the air gave a clue about the swift impending changes, weather-wise. Monday's weather was cold, but I could not sense the dangerous "polar vortex" of sub-zero temperatures that newscasters kept warning would descend on the mid-Atlantic that very night.
Not for the first time, I wondered about life on the street.
What happens when you are not part of the social fabric? How do you function if you don't watch the news? When you have no phone texting you helpful alerts?
By Monday afternoon, one answer was clear: If you did not know about the impending frigid weather and you lived outside, you could die.
Of course, some people living unsheltered have cell phones, on-line access at libraries, and/or regular relationships with Drop-In Centers like ours. And I don't really know the nature and extent of any informal informational networks in this subculture, but they exist.
The problem that night was the people who might fall through the informational cracks — the price could be so high. So we got the word out. Working along with County police, our outreach team canvassed the County well into the night, at great personal risk. They went to parks, parking lots and anywhere else they know that people are living outside. Speaking in English and in Spanish, they warned people about the weather. They urged people to go to emergency shelters. They made sure that undocumented people knew they could safely walk into shelters that night. They carried with them heavy army blankets, hats and gloves for those who would refuse to budge.
And they posted updates on Facebook…
7:08 p.m We'll be doing outreach tonight to visit our homeless neighbors living unsheltered. This is dangerous weather, and the situation underscores the need to have efficient systems and housing preferences for people experiencing homelessness. Stay tuned for our updates throughout the evening…
…which I read from the warmth of my home…
10:00 p.m. The temps are frigid. It's -4 with the wind chill right now, and it appears most of our unsheltered street homeless have gone into shelters or underground into parking garages. We'll continue with our outreach for a while longer
11:48 p.m. We just wrapped up checking a few more hotspots and delivered several blankets to unsheltered homeless. The wind chill is down to -9. Please call the crisis center if you see someone in need of help. 240-777-4000.
…as I thought about Longfellow's poem on Paul Revere's ride.
"One if by land, two if by sea." The number of lanterns in the belfry of the North Church told Revere how the British were approaching. Revere's job was to hoof it through the countryside with the news.
Tuesday morning dawned and, miraculously, all of our clients had made it through the night. I keep thinking about the poem. Sure, we need our news media, our lanterns in the church. But we still need our riders as well.