Jobs won't solve homelessness. Housing can.
As part of my work with people experiencing homelessness, I frequently speak to groups around Bethesda on the subject. I always ask the same question: "How can we end people's homelessness?"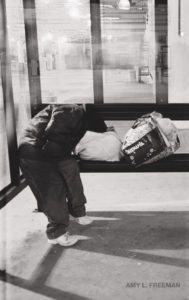 I Write for the Man on the Bench
I walked slowly through dark, deserted city streets, peering constantly at my surroundings. Around 1 a.m., I spotted a man I recognized, sitting motionless on a bench at a bus depot, a small valise at his feet… Read More
"Homeless People Are Lazy"… Uh, No.
A few months ago, someone donated 14 brand new chairs to Bethesda Cares. As the UPS guy ferried box after box into our Drop-In Lobby, I went over to inspect them… Read More 
Ending Homelessness:  Never Bet Against the House 
Monday afternoon, a slightly disheveled, elderly man approached what will be his new studio apartment, for his first time. His few belongings in his hands, he walked into the space and looked around it, appraising… Read More
Ending Homelessness, Never Bet Against the House
More than two weeks have passed since the nearly-impossible became the new normal: after years of sometimes frustrating but steadfast outreach, Jasper, a "treatment resistant" US vet who lived on our streets for 45 years, moved into a space of his own.* …Read More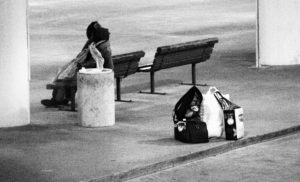 Key to Healthcare? Key to Housing.
Last Friday, the receptionist at a doctor's office recently called Bethesda Cares and spoke with one of our volunteers: "We have 'Steve' with us. He has broken a bone in his foot, and we'd like to discharge him to you. Can you please give me your address?"…Read More
When a Full Fridge Overwhelms
I haven't yet been part of an actual moving-in, the moments when someone homeless metamorphasizes back to someone housed. At Bethesda Cares, those days, when our staff fill their own cars with donated household items and coordinate the delivery of yet others, when our Outreach Team helps a client sign a lease and accept a key, are emotionally charged even for those of us on the periphery… Read More
For Want of a Key, a Life Will Be Squandered
A while ago, two men, both of whom I know currently sleep on our streets, were standing outside Bethesda Cares' Drop-In Center. Each stood beside a shopping cart laden with blankets, clothes and bags brimming with who knows what. (The image of a person experiencing homelessness, pushing around a shopping cart is as unhelpful a stereotype as any other, but it is on occasion what I see.)… Read More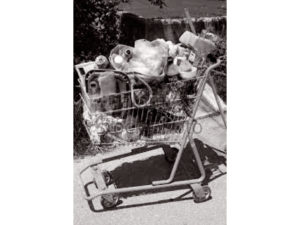 Jail: Three Hots and a Cot
A few weeks ago, "X," a client who has lived on the streets for years and is a regular visitor at Bethesda Cares' Drop-In Center, did something abhorrent outside our offices. I'll spare you the details, but it was pretty gross. Sue, our executive director, asked him to rectify the situation. He not only refused to do so, but was rude and abusive to her in return… Read More
When a Front Door Stands Between Life and Death
As I sit down to type this, it's heading towards nine o'clock on a bitterly cold November night; a sylvan moon is sending silver light slanting through my windows and the silence is absolute. A lamp glows softly on my desk and all seems cozy. A few minutes ago, I ran through my nightly ritual… Read More
A Home Is Not a Reward
One Wednesday morning not too long ago, "Tony" came into Bethesda Cares' Drop-In Center for a cup of coffee and maybe some companionship. He was working with our team on the lengthy path to housing and was pretty far down that road, but had hit some … Read More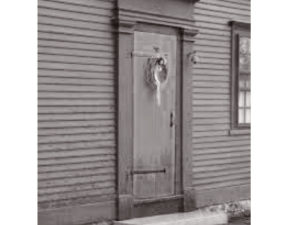 For Want of a Toilet, a Life Will Be Lost
Nowhere to Pee – Did you ever have a moment when something you already understood intellectually suddenly lands on an almost cellular level? Last Thursday, a conversation at work did that, for me. "Robert" who endured chronic homelessness for nearly three years… Read More