Donation Dos and Don'ts
You're heading to the beach tomorrow, for ten days! The dog's in the kennel, the mail is stopped. Pizza tonight sounds good. Wait, food…forgot to clean out the fridge. You open the door, look in, frown. Seems terrible to throw away perfectly good food.Read More
.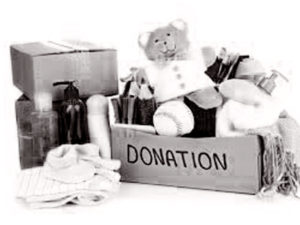 "He's Homeless." Or, a Rose by Any Other Name Sometimes Isn't
I'd like to share an excerpt from an email I got from my colleague John, Director of Outreach at Bethesda Cares, and a juggernaut about helping people suffering homeless move toward permanent supportive housing. But before I get to his email, I'd like you to take note of what I just wrote: "people suffering homelessness." Read More
Dangerously Uninformed: Getting News to the Unsheltered
One Thursday last summer, the weather in greater D.C. was typically sunny, hot and humid. The Weather Service, however, had warned all morning about the potential for severe pop-up thunderstorms, micro-bursts and other alarming possibilities that afternoon. Sure enough, around lunchtime… Read More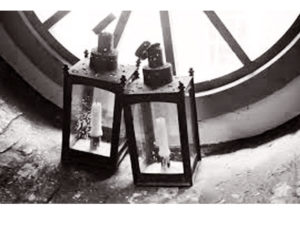 Much Ado About Mayo
My daughter's high school sent out an email a few weeks ago, announcing an upcoming day of service for the students and asking if any parents wanted to get involved. I was pretty fast on the reply button, and agreed to address the crowd this past Saturday, and then supervise the making of dozens of lunch bags for Bethesda Cares' clients. Read More
All Hail, Supermarket Fundraising Volunteers!
Fundraising behind a table in a supermarket guarantees a wonderful, steady stream of people with whom to talk about your work. If your group is lucky enough to nab such a slot, grab it! But wow, staffing that table can take a thick skin; you'll face a lot of disinterest. Rationally, I get it… Read More
How — Not Whether — to Help a Panhandler
Handling Panhandling…
I used to hate walking past panhandlers. When I saw someone on the street asking for money, I felt awkward, overly-privileged, sympathetic, suspicious and altruistic; sometimes sequentially, sometimes kind of all at once… Read More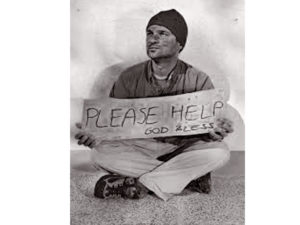 Please Keep Your Bellbottoms: What Not to Give
Please Do Keep Giving Your Stuff…The school bus is minutes away, and my child turns to me in a mild panic. "The canned food drive, Mom! I need to bring some stuff!" I dash to the pantry, supermarket bag in hand, tossing in cans — beans, a tin of tuna, wait… Read More