I Don't Want To Kill My Dog
I was sitting on a bench at a playground watching my son play, as my dog Sally sniffed the bushes nearby.A gentle, rather distinguished Shepherd mix 'of a certain age,' she was, as usual, followed by a trail of children. One boy broke away from the group to come speak to me… Read More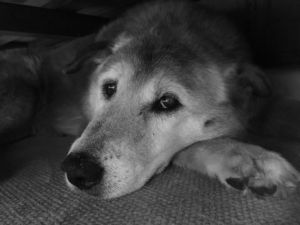 A Lesson In Gender Pronouns For My Fellow Former English Majors
The Tuesday before the Women's March, I stood in my kitchen, just outside the DC border, on the phone with my eldest son. "We'll drive down on Friday," he said. "Can we stay with you?" "Of course," I said, figuring he meant himself and his wife… Read More
In Which I Slip on a Public Street, and Land on My Butt
As I do more days than not, last Wednesday I was walking from my car to my yoga studio, mat slung over my shoulder, head bowed slightly toward my phone as I punched my parking… Read More
What If Your Safety Net Doesn't Feel Safe?
When surrounded by friends and family on whom one can count for support of every kind, it's hard to imagine the downward spiral that can land someone on the street. Friends ask me how someone can utterly alienate that support network, and whether it's always someone suffering from mental illness or fighting an addiction. Unsurprisingly, I have no easy answers. Read More
You're Kidding. She's Homeless?
Last Saturday afternoon, I was walking on a crowded sidewalk in downtown Bethesda, Maryland when I spotted a woman I know. She was heading past me, in the opposite direction. She had neatly combed shoulder-length brown hair and wore a navy blue coat and silver-rimmed glasses. She did not pause…

 Read More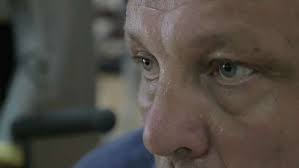 The Bonds and Bounds of Caring
An Arctic chill hangs over Bethesda, Maryland, as I type this. I'm sitting at my desk at home; the heat is on but I've thrown a purple blanket over my lap against the cold. I don't usually go into our offices on Fridays, but earlier today, a project needing my attention brought me into our homeless Drop-In Center… Read More
Money for Manicures But Not for Rent
A recent article in a major newspaper told of a woman's move from a homeless shelter to her own apartment. In describing her accompanying "transformation," the article mentioned that the woman "stopped getting manicures." "Stopped?" thought I. "Ummmm…[socially acceptable version of 'WTF']?" Read More
Down and out in Downtown Bethesda: A Morning's Vignettes
At work, my desk is adjacent to the main room of Bethesda Cares' Drop-In Center, a place where we offer people experiencing homelessness multiple services, snacks and a respite from life on the streets. From where I sit, I can hear much of the conversations among our clients. Read More
When You Can't Just 'Pass Go and Collect $200': Minimum Wage and Affordable Housing
Last Saturday afternoon, I was walking on a crowded sidewalk in downtown Bethesda, Maryland when I spotted a woman I know. She was heading past me, in the opposite direction. She had neatly combed shoulder-length brown hair and wore a navy blue coat and silver-rimmed glasses. She did not pause…

 Read More